Many people are looking to purchase a home with some potential, clean it up, and sell it again for profit. Thus, house flipping has become quite popular over the last few years, especially with the real estate market these days. But what knowledge should you have before considering flipping a home? What types of renovations give the best return on your investment?
The formula for flipping a home is pretty simple, purchase a home that you see has value and potential for further value with the addition of some renovations. When considering purchasing a home to flip, try to make sure there aren't any hidden issues by hiring a home inspector that is thorough and trustworthy. Also, try to allow for extra funding for the renovations in case you run into unexpected issues or costs.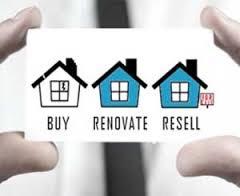 Once you have purchased the home you must decide whether you will be carrying out the renovations or whether you will hire a professional to do the work for you. This is of course a personal decision as some have experience working on homes and others don't. Professionals should be considered if renovations include plumbing, electrical or structural projects.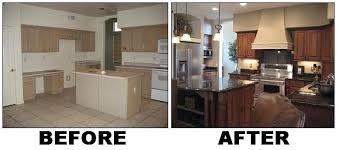 In order to get the most profit or return on investment, you must choose which renovations you will tackle. Kitchens and bathrooms are always popular to update before selling as they provide the best return on your investment. The kitchen is often referred to as the heart of the home and is often a huge selling feature, so make sure you pay close attention to details, space provided, and aesthetics when renovating this room. Bathrooms are also selling features for many homes, bathrooms with updated features an illusion of spaciousness are key to getting a good return on renovating a bathroom. Creating more space in the home is also good for resale, so if there is a possibility of adding an extra room or bedroom it is often worth the money and effort, as it may be the reason you get multiple offers or a higher sale price.

The exterior of your home may be equally as important as the interior when it comes to flipping a home. Improvements such as roofing, foundation work, driveway work, etc. can often be done by professionals and create a huge impact in the overall appearance of the home. Landscaping, fencing, and exterior painting also contribute to creating an irresistible curb appeal that will draw buyers in before they ever set eyes on the interior of the home.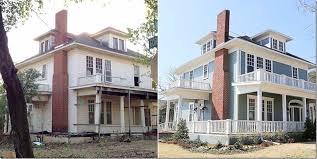 One issue some people face when they begin to renovate their flip house is that they become emotionally attached to the home and the renovations. Be sure to keep in mind that the project is for monetary gain and not for personal use. Once you have your goal in mind it will be easier to stick to a budget and not go overboard on unnecessary renovations and added features you might like but are not beneficial to selling the home. Another option for flipping the home is to market the property as a rental property that will allow for a family rental or multi-occupancy rental. In this case, you would want to make sure you have all the information from your real estate agent regarding requirements and policies for rental income potential before renovating for that purpose.
Flipping a house can be a great deal of fun and give you a great return on your investment so long as you have the facts before you begin. Be sure to inform your real estate agent about intentions of flipping a home when looking to purchase a property. Are you considering renovating a home and flipping it for profit in the near future?